My views on politics, life, death, the army, and other things too miscellaneous to mention here. This is a personal blog. This blog is 100% factual.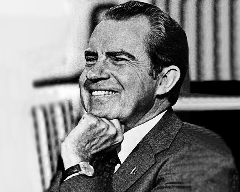 Bill Duckwing
Poet, Author, Journalist





Your Super-Cute Daily Terror Alert Update Will Be Forevermore:

---

"There are some myths and untruths surrounding the role God plays in our daily lives. To say that religion and politics do not mix, is certainly a myth, unless you ask a liberal. Anything that affects a Christian (and voting is one of them) — enters into the religious realm. Trying to separate the two is like trying to separate oil from a glass of water, it's impossible to do. "
Monday, March 21, 2005


Stuff...



Yeah, a lot of stuff. Right now I can't count the number of times I've seen Randall Terry (Arrested over 40 times! And Counting! Woo-hoo!) on the broadcasts.

But not even he's as insane as apparently most members of Congress.

I'm seriously blown away after this weekend. Unfortunately, you suckered me in, America. I'm now totally into and enthralled by the Schiavo case -not really because I care about the case itself, but because I cannot get over how much this country wants to get involved in what is ultimately a personal dispute that should have been resolved legally already.

That is what is ultimately unprecidented. And then there are the sheer amount of gratutitious lies involved -that she "could have recovered" despite the slight problem of having a liquified cerebral cortex. That they're "starving her to death," which is the big catch-phrase, has led certain freepers to believe that she is somehow capable of feeding herself, is well on her way to recovery, and that the doctors are plotting to withhold food and water from her because of the deep malice self-evident in their black fucking hearts. That somehow Michael Schiavo, evil genius and Grand-Fuhrer teacher of evolution in our public schools, is somehow pulling the wool over the eyes of the entire Florida Judicial System. All said with a straight face. And all of this could be (and has been) ripped to fucking shreds in a matter of seconds by someone who has spent five minutes of his or her time going over the facts of the case.

But that doesn't even matter. For as long as I can remember, decisions involving life-support, basically whether or not to pull the plug, have always been serious personal decisions made by family or those close enough to the patient who have a serious interest in the wellfare of the patient. It's unfortunate that Terri's family couldn't reach a consensus, but that's why we have the courts. And the courts have unanimously decided in favor of one of the parties. Unless you really believe that the courts want to murder her just for the sheer fun of killing (and there's some of that going around, which I think is why this story is so mindbogglingly fascinating, in a crazy sort of way), all of this is simply a political strategem to subvert a fairly simply process that has in my mind worked fairly well without controversy for the sane.

But I guess we've given up on sanity for the time being, for whatever reason.

Edit: Pat Buchannan invokes Godwin's Law of Nazi Analogies, on MSNBC no less. Folks -what we've been facing is a fucking Holocaust of epic proportions. Holy shit -I gotta quit watching cable news.
-duckwing, at 10:04 PM
|

Tuesday, March 08, 2005


See ya, Dan Rather



Eugene Robinson, my absolute new Toppermost of the Poppermost out of the Washington Post columnists this year, says exactly what I've always liked about Dan Rather, but was always unable to articulate.

Really, it's an excellent column that says absolutely everything that needs to be said about the importance and personality of Dan Rather, and if Mr. Robinson doesn't get an award for this column, there is no justice out in pundit-land.
-duckwing, at 7:09 PM
|

Friday, March 04, 2005


Paranoid, Twisted, Nuts, and Unable to Sleep



Well, I think Hunter's been dead for long enough, so time to take him on the top of the page.

Sorry about the lack of updates, but my life is a big fucking circus right now, and all of the words described in the title above temporarily apply, more or less.

I can't go into detail. One, I hate live journals. Two, the slim chance that it could get back to someone. So that's not going to happen.

As much as I would like to go on, it's a Friday and there's a happy hour with my name written all over it. Catch ya on the flip side...
-duckwing, at 5:29 PM
|